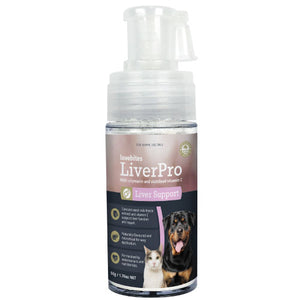 Great supplement!
We use LiverPro Meal Topper as a preventative supplement for our Dalmatian. Since using the Topper we have recognised a huge difference to Jack's digestive health, it has also helped him maintain a healthy weight. He loves the taste of the Topper as he patiently waits every night for it to be put on his dinner.
Excellent service and delivery
Prior to ordering Liverpro for my cat, I contacted Lovebites, asking a number of questions. Aylish was very prompt in responding, each time, and she answered all of my questions. The parcel arrived quickly and there was a lovely handwritten note inside the box. It was a pleasure dealing with Aylish.